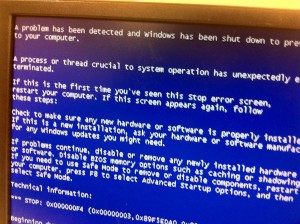 by Russ Anthony russ@russanthony411.com
About the author: Russ Anthony introduces the topic of Social Work Technology as a tool to enhance the effectiveness of social work practice. This article will explore Social Technology as a specialty within the field of social work and posit  a  paradigm for using technology in human services. The role of the Social Work Technologist will also be discussed. ("Social Work Technology" is capitalized in this article for emphasis only).

What is Social Work Technology?
Social workers are people persons. Social workers also work on a macro level to seek changes in society which often cause people to seek assistance. For example, lack of available housing can be a lack of income which may be a result of education/training, which may be a result of several causes. While social workers have used this "systems" approach to client functioning for decades, it has been done with using the barest of informational and technologically advanced  tools. As CEO of Centresource, Nicholas Holland told a group of social workers during a presentation to the Tennessee Conference on Social Welfare, in April, "In 2011, you need and iPad". The iPad, Xoom and other smart devices are forcing social workers to adapt to technological changes or social work and other community organizations will be replace by private industry you will do it for less and more efficiently. However, cheaper is not always better.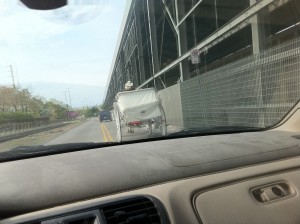 Again, social workers are people persons. Nevertheless, some in the field of social work are being forced into a new technological age with the advent of social media and smart devices that call for a new approach for meeting the needs of clients and organizations. Social workers are taking smart phones in clients' homes and scanning documents and sending them directly to their office network. Social workers are meeting with customers in remote locations over web based videoconferencing technology. Social workers are geo-mapping districts in cities to obtain specific information regarding trends and how to design services to meet those needs. What is needed is an approach that takes the best of social work skills and software/hardware skills to create a new field that combines the best of both worlds. Enter Social Work Technology.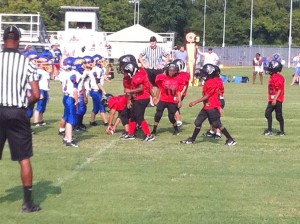 Plainly stated social work technology is the planning, deployment, and use of electronic tools to achieve specific goals of importance to social work practice. This is done respecting the core values of social work including client privacy, client self-determination and advocacy. Social Work Technology is a tool. It recognizes the impact that technology plays in agencies and external social systems that affect clients.
Social Work Technology calls for a deliberate effort among social workers to explore and evaluate the appropriateness of electronic tools. Therefore, it cannot replace human interaction. It can only improve the effectiveness of social work practice. Social work practice involving individuals, groups, organizations and social systems they encounter (i.e. educational, governmental, religious, health/medical, cultural).
Foundations:
– Social Work Technology is used by social workers. It is a tool used to assist clients and organizations with reaching goals and evaluating service data.
– Social Workers must remain current on technological developments in order to consider the appropriateness for social work practice. Social workers must take an active approach to obtaining this information. And while not social workers will want to connect equipment and locate the causes of equipment failure, such skills will keep the down time among social services organizations shorter and decrease costs changed by IT staff to perform minor tasks.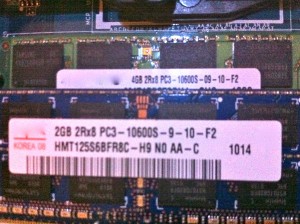 – The use and appropriateness of technology in social work practice should be assessed regularly and often all social workers.
– Adheres to NASW/AWSB Standards for Social Work Practice for technology standards and ethics.
Social Work Technology Is Not:
-Social Work Technology is not a call for social workers to become computer technicians. Social Worker must continue to rely on technical expertise. It is also not a call to involve computer professionals in the delivery of services to customers. The approach should be to determine how the technology will best be used by the social worker.
-Social Work Technology is not a proposal to eliminate the need for information technology staff. Also, it also does not propose that the solution to make a community organization more technically advance is to increase the use of contact support from technical staff. Instead the approach calls for a change in the way social work has used technology in the past. Many social service agencies view the social work unit and the IT unit as discrete parts. Social Work Technology is used to bring parts of the two together. This change will improve effectiveness of solving social problems.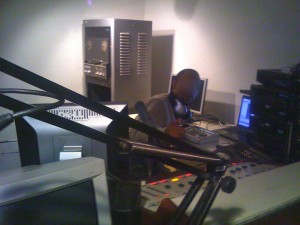 -Social Work Technology is not a replacement for personnel supervision nor does it eliminate organizational inadequacies. Social Work Technology actually shines a light on these areas by making performance, supervision and program structure more visible. This visibility will decrease the time between when problems are recognized and when solutions can be identified.
Social Work Technology in History
Social Work Technology is not an invention of the computer age. Social Work Technology seeks to understand the historical significance and future implications of technologies that affect individual and social change. For example, the use of mobile communications technology has made it possible to increase the modes of transmitting information – it also increases concerns for privacy. As other technologies are invented social workers must consider what rights are lost for the sake of convenience.
Social Interests for the Social Work Technologist
-Ethics – Who benefits and who loses from the technology used and why?
-Privacy – Giving clients control of personal information storage
-Security – Being responsible by protecting personal data
-Equal Access – Making technology address physical/mental limitations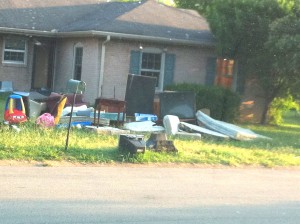 -Digital Divide – Increasing technology use in rural and impoverish areas
-Generational Competency – Providing technology suitable for the elderly
-Appropriateness – Remembering the value of personal interaction
-Organizational Focus – Assessing agency equipment and proficiency
-Efficient Use – Understanding that technology can waste time as well as save
The Social Work Technologist
For agencies that are considering developing this hybrid position, here are some ideas:
-Definition: A professional social worker who has technical knowledge and training to assist individuals, groups and agencies to achieve stated goals through the use of electronic tools and equipment.
-Role: To provide technical assistance to address the effectiveness of the use of technology in social work practice with individuals, groups and social systems.
-Responsibilities:
System Design: Streamline intake process through automation of forms through the use of connecting recurring data from one document or cell within documents. Reduces duplication of tasks produced by other staff by providing central locations to access data, produce reports and manage cases.
Service Delivery: Less time is spent with entering information and more time is spent address the customers needs. Integration of customer profile data with eligibility with program requirements; it reduces errors and reduces costs.
Program Management: Increased ability to forecast and make plans for future needs for specific causes and future generations.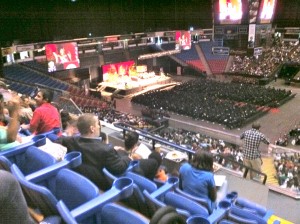 Summary
Social Work Technology is the use of electronic tools by social workers to increase effectiveness in social work practice at various levels. Social Work Technology is a tool used by social workers that can help organizations better utilize IT departments and vendors. Effective use of these principles will benefit clients, organizations and society as newer technologies emerge.
-Russ Anthony is the owner of Anthony-Denmark Communications which operates Russ Anthony 411 a website for news and information about how people are affected by and helped by using technology. He has a Bachelor of Arts in Communications Arts (Radio-TV-Film) from the University of Wisconsin-Madison and a Master of Science in Social Work from the University of Tennessee – Knoxville. He is currently a social worker with a history as a coordinator of the Nashville Homeless Management Information System (HMIS) Users Group, president of The Nashville Social Service Club. He is also a former radio announcer at WQQK-FM/WVOL-AM and media coordinator at Tennessee State University.