Other locations on the Internet where you can information about Russ Anthony 411:
Anthony – Denmark Communications
My business is Anthony – Denmark Communications (ADC). I use my business to support the work seen on RussAnthony411.org. ADC is located at www.anthony-denmark.com. Total coincidence, but I noticed that after I chose the color  for my website and business cards, red is the color of the flag Denmark (the country). I'm from Denmark, Tennessee and they do not have a flag. But wait, the citizens of Denmark (the country) are known as Danes and I previously lived in Dane County, Wisconsin. Coincidence or not? (Hum the theme from "The Twilight Zone": Du – Du -Du – Du – Du – Du – Du – Du – Du – Du).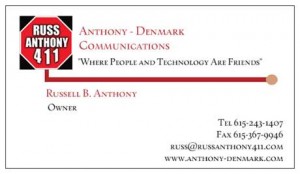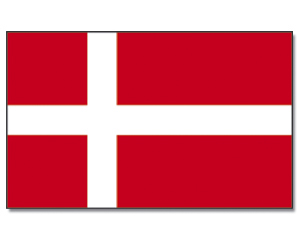 RussAnthony411's You Tube Channel
My You Tube views are growing. Thanks for everyone who has taken the time to watch my videos. I try to make them short and to the point and with a little bit of "flair" when I can. Thank you for your comments (both good and bad).
RussAnthony411 on Facebook now has its own website. You can locate by going to www.facebook.com/RussAnthony411. I was able to get a Facebook website only after readers responded to my requests for Facebook "likes". Thank you!
This is  good place to find stories, organizations and people that I am following.  At times, I will do a story from information I have gathered from Twitter. You can follow me on Twitter by clicking here.
This is a link to a random page  for RussAnthony411.
If you click on the previous link, you can see that various websites that have picked up my videos and are showing them in their videos libraries.
Thanks Azerbaycan TV !  at  http://azerbaycan.tv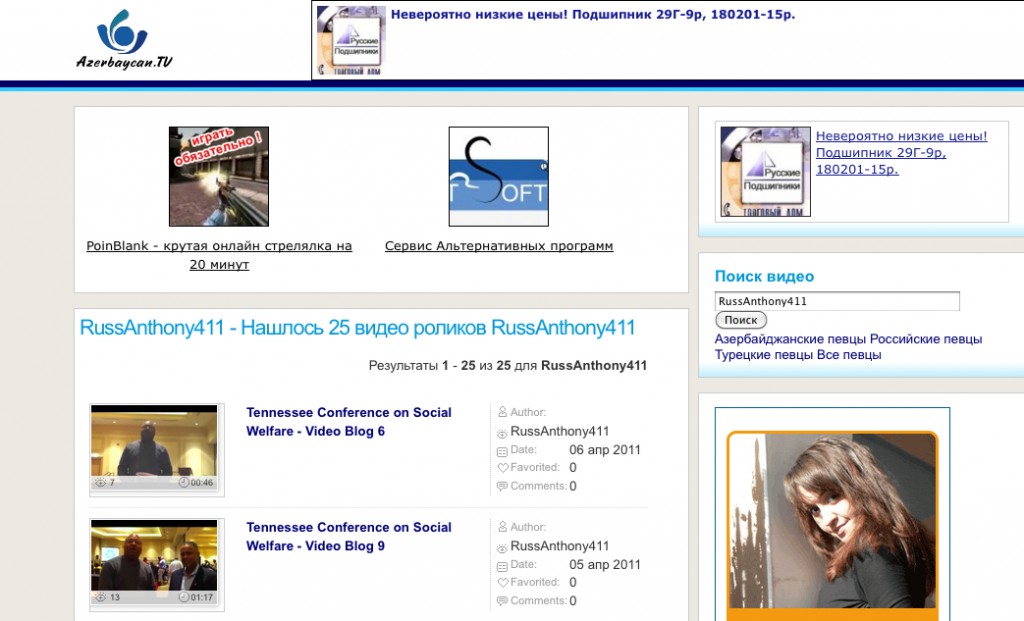 Russ Anthony 411 from the Tennessee Conference on Social Welfare (TCSW) on Facebook
Photo from RussAnthony411.org on KGVO120.com in Missoula, Montana